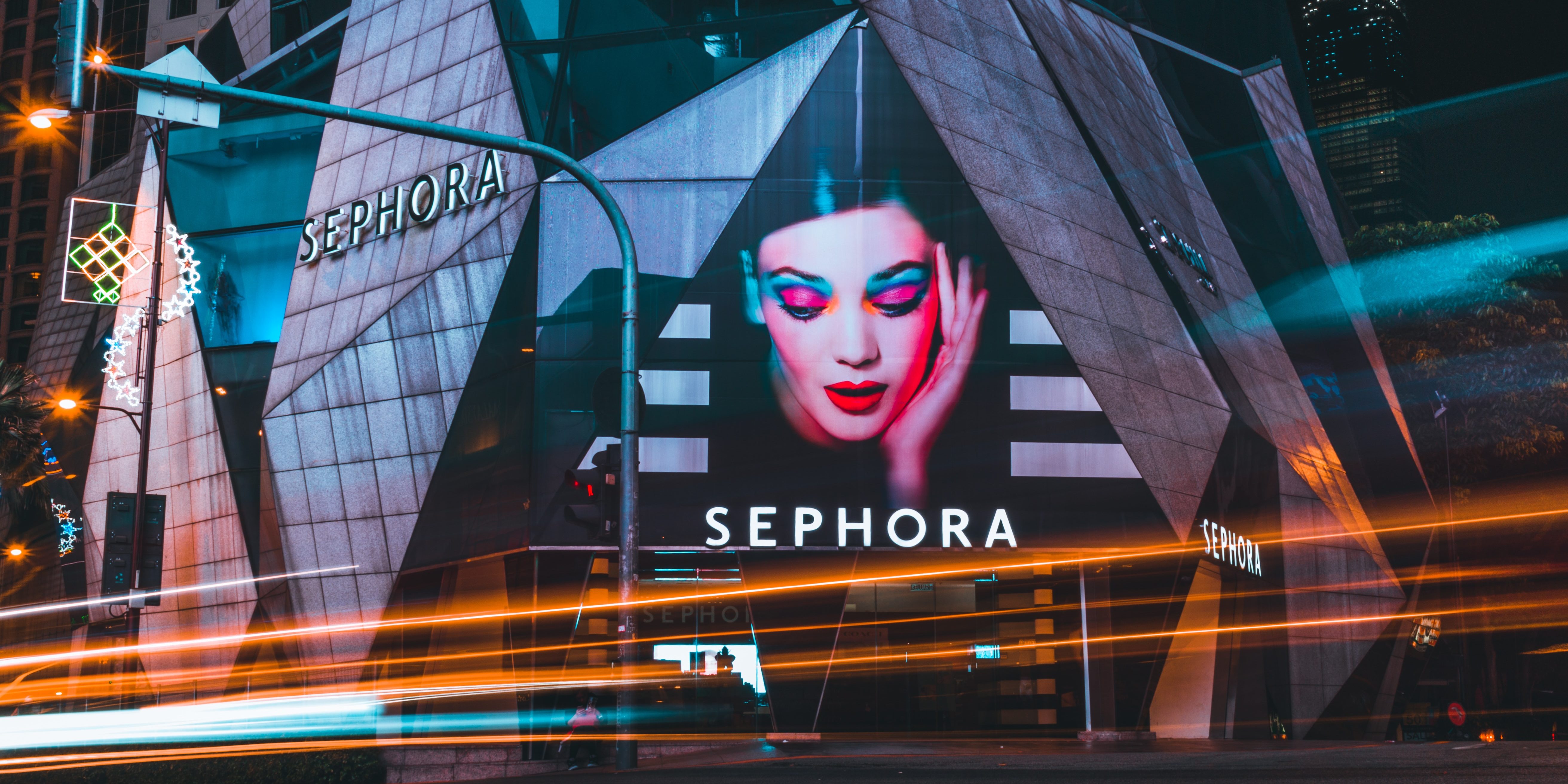 In this series, we want to provide our readers with tips and strategies big name retailers use so that they may utilize these tactics in their own optical retail stores.
By now we know that humans are visual creatures. If you want to capture your audience's attention, powerful visuals, smart use of technology and intentional space planning are not just important, they're vital — which means great retail design is a key component to the success of your optical retail store. If you would like to learn more about how to use retail displays and visual merchandising effectively for your business, click here. We know there are many factors go into running your own business, but if you take away anything from us, let it be this: customer service and intelligent retail design are the most important elements to increase sales, bring in new customers and keep your current customers.
In this article, we want to dive into what your optical retail store can learn from a brand like Sephora.
Creating An Immersive Experience
Retail visuals are extremely important; however, they're not all that matter. Creating an experience for your customers when they enter your optical business is a great way to help your customers connect with your optical store better. When putting together your retail store, consider the type of experience you would like your customers to have. Ask yourself what you want your customers to feel when they walk through your doors and what you want your customers to understand about your business without you having to use words to help them understand your message.
What You Can Learn From Sephora
To better understand well thought out retail design, let's take Sephora for example. For a long time the makeup industry has been intimidating and because of this, the shopping experience became uncomfortable over time, and sales suffered across the industry. Enter Sephora. The brand created a store that was design to feel like a makeup playground while being quite effective at circumventing shoplifting and increasing sales.
How Sephora Established Themselves As Experts You Can Trust
Typically when you enter a Sephora, you're greeted by beauty work stations. This is intentional and gives customers the feeling that Sephora knows makeup and to prove it, make up artists use the beauty stations to assist customers on finding the right makeup for them. This immediately establishes trust and makes customers feel that they can ask Sephora employees questions and expect their employees to know what they're talking about. It's important to remind your customers that you are an expert when it comes to the optical world so they can develop trust in your brand over time. You can do this by training your employees to understand common customer woes and to understand how your various products are advantageous according to different lifestyles. For example, your employees should know that Oakley glasses are designed for more adventurous and active people and that their frames are designed to withstand a beating.
Lighting Matters
The mirrors at Sephora's beauty work stations are quite high tech and provide various lighting settings from sunlight to dim lighting to moonlight. Providing customers with various types of lighting across your optical retail store allows customers to better understand how your product may look in accordance to their own lifestyle.
Customers Love Tech That Assists in Decision-Making
Sephora makes use of modern-day technology by scattering iPads across their retail space. These iPads are designed to help customers choose makeup that fits their skin type, skin tone and any other skin concerns. This is a great strategy as it provides value to their customers, but it's also important to note that the location of their iPads are strategic from a retail design standpoint as well. The store surrounds their best sellers that customers tend to run out of more quickly around these iPads so customers stop for a moment to look at top selling products they may need to restock on. It's beneficial to note that Sephora also places mirrors, tissues, makeup remover and interactive displays around products that need more loving. The lesson here is to utilize visual merchandising around your top selling optical products, but you should know that you can also use retail displays to bolster sales for products that get less attention.
Getting Your Customers to Walk Through Your Entire Retail Store
Finally, Sephora has intentionally placed their POS system at the back of their store so customers have to navigate through the whole store before making a purchase. This is a smart strategy, but because your optical retail store most likely doubles as a doctor's office, this may not work so well for you as you should try to greet your patients as quickly as possible. Sephora also has designed their shop as a grid with a large decompression zone before customers exit the store to deter shoplifters. The takeaway is that there are many strategies to ensure your customers are exploring your entire store while keeping your optical retailer secure from theft. Create a logical pathway using all of the above tactics to have customers and patients see all you have to offer, but that's not the only goal — be sure to design your store in a way to reduce theft.