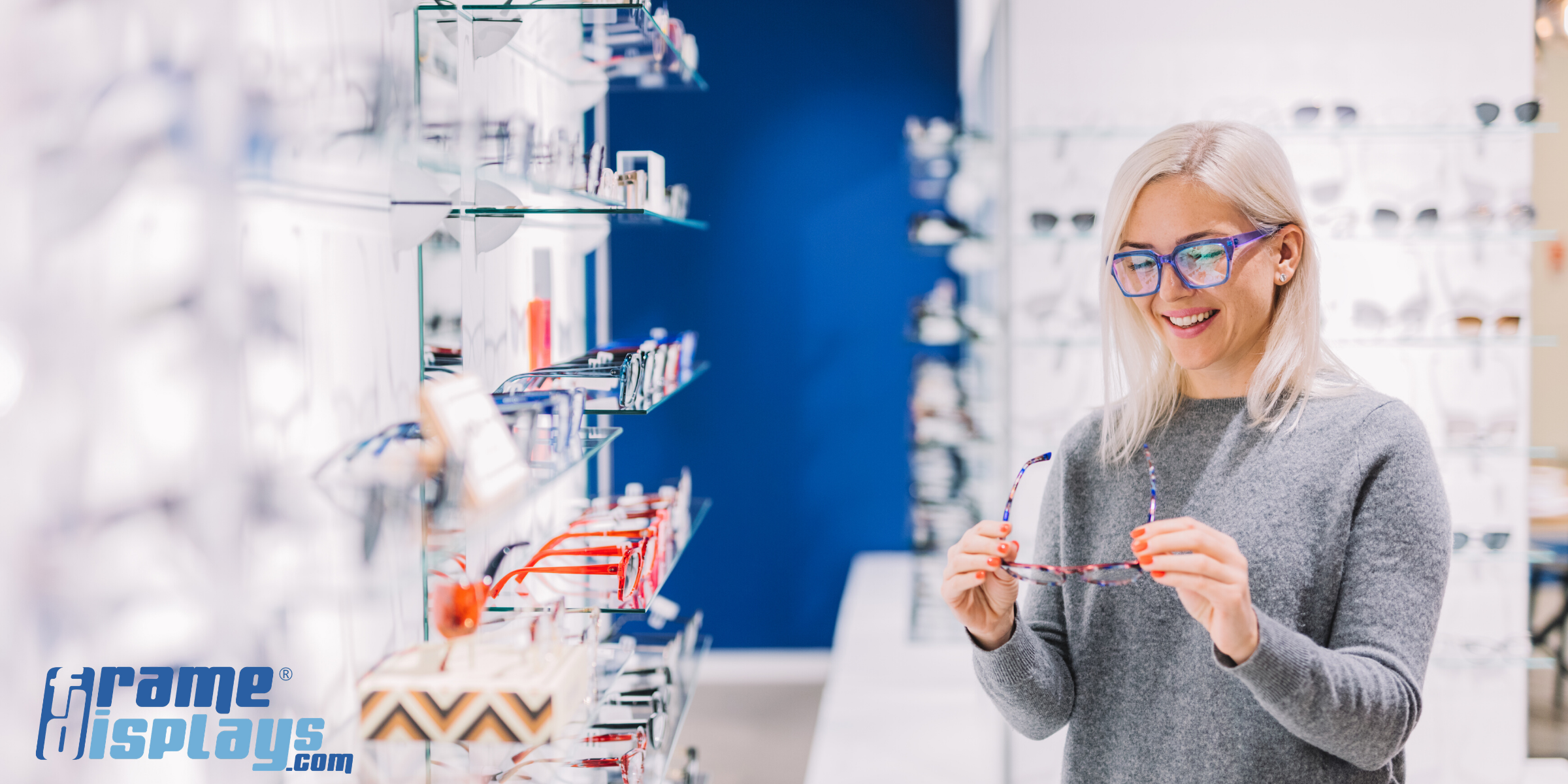 We are all aware that this pandemic has changed the way the world operates. By now you know that keeping appropriate distance is key to mitigating spread of the illness. Naturally, this drastically affects the ways in which customers and patients engage with your optical dispensary. After several weeks of trial and error, businesses seem to have figured out how to operate while incurring limited risk. As owners of optical businesses, your top priority needs to be safety. In the present day, employee and patient safety goes hand-in-hand with making strategic space planning decisions for your practice.
Here are some strategies you can implement to provide your customers with an anxiety and illness-free experience within your optical practice:
Review Your Dispensary's Capacity to Accommodate Patients
Every dispensary has a policy concerning business occupancy and the capacity of customers that can be present at any given time. Alongside that, each state has its own current virus-related regulations on how many indoor patrons businesses can house at a time. We recommend starting at 50% of the patrons admissible by the state and moving up from there if it seems safe to do so.
Streamline Your Space
It is more important now than ever to ask yourself hard questions. Is there a part of your shop that does not bring in many sales? It may be time to clear out those areas, even if only temporarily. That additional space will allow you to spread the important pieces of your dispensary further, creating more space between people.
It's also a good idea to identify when you are most busy. If that is during evenings or weekends, you may want to consider taking on less patients to ensure there is enough space to distance within your business.
Employee Scheduling
As you find your footing in this whole new world, it is a good idea to minimize employees within your practice. The more employees you have in your practice, the less space for patients to safely distance. Keep it to the essentials and add employees back one at a time as you feel comfortable. Employee schedules can be painful to revise, but you'll thank us later.
Map Out Patient Behavior Within Your Dispensary
Piecing together a customer journey map can help you make smart choices when it comes to space planning. You will want to ask yourself some basic, yet important questions such as, 'What products or collections do most of our patients gravitate toward or buy at our dispensary?' or 'Where do our patients start when shopping for glasses?" Answering these questions will highlight the most important parts of your optical retail store so you can amplify those areas while minimizing the rest.
Don't Have the Space? Create More
Most of us have just enough space to fit our patient waiting area, dispensing tables and optical displays, so creating space to distance is not an easy feat. Well, that's where sneeze guards come in. We recommend installing hanging sneeze guards between seats in the patient waiting area to optimize the amount of space you have available, but there are many other sneeze guard options here.
We hope this was helpful in navigating this complex and confusing time! We at Frame Displays are always looking for ways to keep our Optical community safe. In order to do so, we have face visors, breath shields for slit lamps, KN95 masks, sneeze guards and more available for priority shipment.