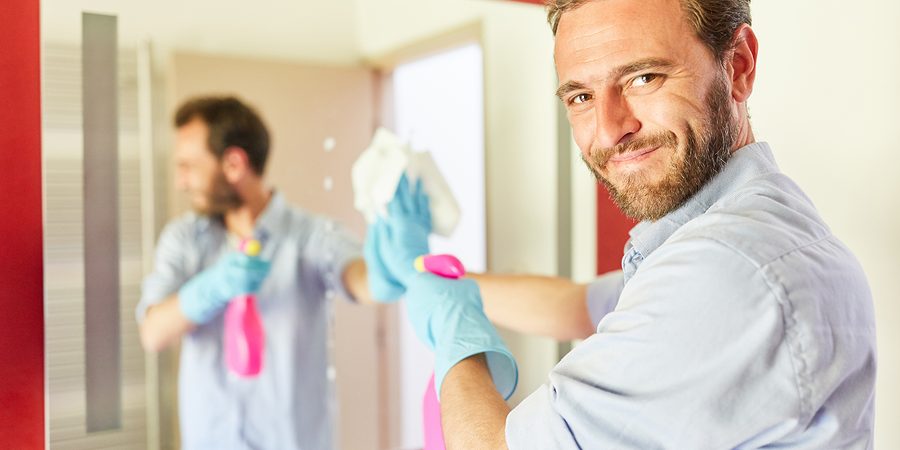 Be honest — when was the last time you wiped down your shelves? If you run an optical retail store, it's likely one of your biggest investments as well as your bread and butter, which means you need to make a habit of maintenance checks at least four times a year. We know store maintenance can feel like a lot of work; however, much of what you should be checking for reflects greatly on your brand image, so it's in your best interest to complete the tasks that need doing.
Below you'll find a checklist of actions you can take immediately that will help you feel productive and ready to take on the year, while sweetening the experience for both your employees and your customers.
The Basics
___ Take out all the trash.
___ Organize your "everything drawer".
___ File paperwork appropriately.
___ Update expenses and financial information in Spreadsheets or QuickBooks.
___ Clean all glass doors, eyewear displays, windows, tabletops, mirrors, computer keyboards,reception area, dispensing tables, POS system and signage.
___ Disinfect all glasses and clean lenses.
___ Vacuum or mop your entire retail store's floors.
___ Realign furniture and clean between the seats.
___ Check to make sure you have enough of the print material you want your customers to takewith them.
___ Have an office fridge? You know what to do.
___ Same thing as above, but with bathrooms. Grungy bathrooms reflect on your business.
___ Review your outdo or store signage and the rest of your outdoor area. If anything needsupdating, get to it now.
___ Review employee schedules and fix errors, lapses or inefficiencies.
___ Check smoker detector batteries, make sure all electronic devices and tools are in workingorder and most importantly, test your security system.
___ Order all materials you may need for your office that you're running low on. Some examples are printer ink, water cooler jugs, soap, garbage bags, etc.
The Stuff You Haven't Thought Of
___ Remove all the added decor, gifts and trinkets that do not align with your brand from the store.
___ Open up each cabinet and remove items that don't belong. If everyone in the office seems to have their own method of organization, consider labeling all cabinets with what's inside so there's less clutter and confusion.
___ Clean up your social media. Remove posts that are irrelevant. Review analytical data regarding the top 20% of posts that outperform the rest, and restructure your social media strategy to reflect this. Need help building brand awareness and bringing in leads? Contact us to learn more about our marketing solutions at marketing@framedisplays.com!
___ Organize your computer files and documents to a coherent state. Your desktop should never be covered with countless documents.
___ Break your optical retail store down into 4 blocks. Review to ensure each portion of the store is engaging and whether it reflects the vibe you want it to. If it doesn't, get back on track today. Putting it off means it will be on the back-burner for months or years.
___ Review whether your signage is in optimal locations. Have signs up from the early 2000s? Your customers noticed, and it hurt your business. Get new signs printed ASAP.
___ Ask your employees what you can do to help your optical retail store and practice to run more smoothly. Keep a pen and paper handy here, and really listen to their concerns.
___ Review tasks and scope of work with each employee. Make sure they know what their job is.
We hope this checklist helps you get your optical retail store in order and ready for big things in 20/20! Thought of something we missed? Let us know at marketing@framedisplays.com. We wish you a healthy and prosperous new year!