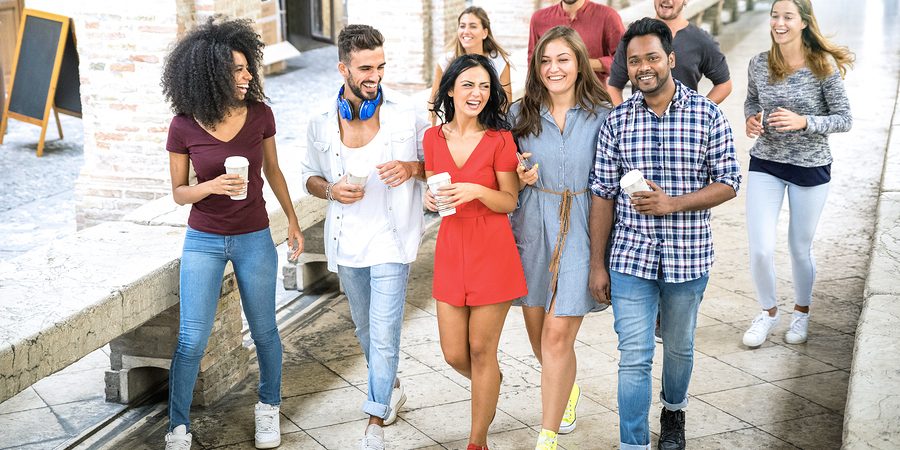 Did you know millennials account for 1/4 of the U.S. population? Did you also know that as of 2018, millennial buying power is at $600 billion annually? By 2020 millennials are expected to have an increased buying power of $1.4 trillion. As a business owner, this is a market you cannot afford to ignore. We created this guide to teach you how to bridge the gap between your optical business and the millennial market.
Ready? Let's dig in!
Trends, Social Media, Designers & Their Influence
For starters, millennials not only tend to be more trend-oriented, but often provide advice to and influence baby boomers' purchasing decisions as well. If you are an optical retailer, trends are vital to grasping millennial attention. This is the generation of technology and social media, which means you have to be willing to invest in both to come out on top. With millennials, there tends to be a herd mentality when it comes to what is "cool" thanks to Instagram and Twitter's influence. Millennials consume the hottest and latest fashion statements through influencers. From this, a trickle-down effect occurs where millennials influence older generations on what's hip and what's out-of-style. Your optical business needs to carefully and strategically carry the latest and the greatest, but more importantly it's vital for you to put this selection front and center for millennials to consume. A great place to start is to run geo-located ads on Instagram while borrowing influence from Kylie Jenner, Mariano di Vaio, Rihanna, Cameron Dallas and any other hot influencer on "the 'gram". Putting an image of a trendy pair of glasses on a white background will no longer suffice.
Another important millennial mantra is to remember millennials are willing to put fashion over almost anything. In the wise words of millennial icon Blair Waldorf, "Fashion knows not of comfort". Millennials are conscious about their image, and while they may purchase tees from H&M and shorts from Target, designer brands have made a comeback (especially in terms of glasses) with this generation. If you don't know Gucci is the current "it" fashion house of choice for millennials, you need to find sources for what's on-trend and quickly before your optical retail shop suffers. This is a generation that wants to feel unique in any way possible rather than conform with whatever is the "norm" — never forget that.
Finally, it's good to know that while millennials like to be flashy with designer brands, they prefer minimalism. For example, a millennial is more likely to pick up glasses with a subtle double-C (Chanel's logo) than Chanel glasses with rhinestone embedded along the frame.
Friendly Reminder: Millennials have begun to shy away from Facebook.
Millennials Like Technology
If you want to survive in this day and age, embracing technology is vital to the long-term security of your optical business.
Here are a few tips we recommend to businesses aiming to become more millennial-friendly:
Create an online portal where millennials can make eye appointments without having to call your office. There are plenty of tools that allow you to do this without needing a web engineer building you a whole new platform.
Allow millennials to order contacts before they've run out through your website or via text.
Set up a text reminder system for upcoming eye appointments, when glasses are ready for pick-up, etc.
Put your glasses selection online — or at least your trendy and timeless options.
Consider creating a platform for video appointments with your ophthalmologist, optometrist or optician for emergencies or for quick advice.
The millennial market is unique, and their consumer behavior is very different than anything the world has seen before. Make sure your optical business is in with the times before it's considered irrelevant. We know it's a lot to take in, but we hope these tips give you a greater understanding of millennials.
by Mani Vaghedi, President of CNS, Interior Architectural Elements for Eyewear Retailers