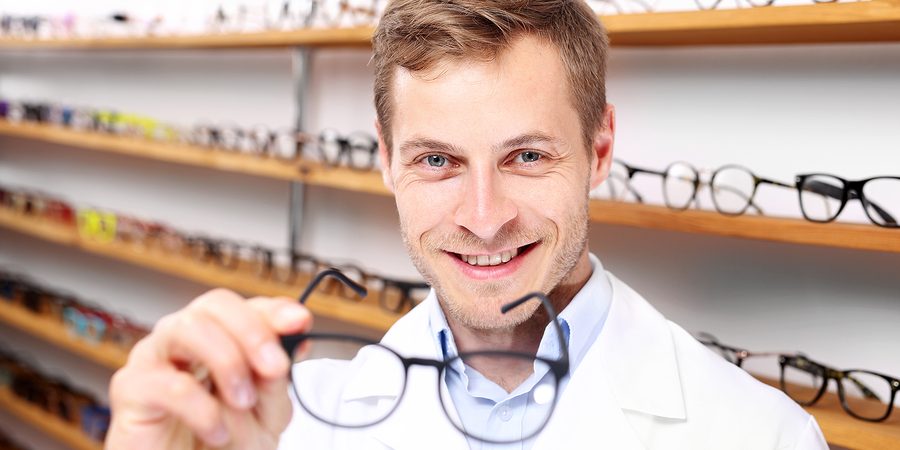 One of the biggest struggles optical businesses face is getting new clientele through the door. When you're running your own practice, training employees and determining which products to carry — time can slip away from you quickly. It is always important to remember, however, that you are in a highly competitive market, which means it is of the utmost importance to take time out of your jam-packed schedule to think about marketing strategies so you can take your practice to the next level.
A slight disclaimer: Outbound marketing has it's place, but never forget that word-of-mouth is king when it comes to giving your optical business maximum positive exposure. The greatest way to develop positive word-of-mouth is to amp up your customer service and customer retention skills. Once you've mastered this, we recommend shifting toward the following outbound marketing strategies.
Last disclaimer, we promise: The average optical office spends only 1% to 2% on marketing their practice. While this is a good start, most consultants agree that small businesses and practices making less than $5 million in revenue annually should be putting at least 10% of their revenue back into marketing for their business.
Let's dive into smart marketing strategies you can implement rather easily and for little capital as a part of your optical business:
1. Get Involved in Your Community
Sponsoring your local youth soccer league or hosting eye care seminars/speeches at schools in your area are great and cost effective ways to get involved in your community. The first step is to determine where there may be need for some additional time or effort in your community. The idea here is to make sure whatever community effort you choose will result in your optical business' exposure to your target market. If you're taking an educational approach, be sure to have handouts or trinkets for students to take home to their parents. This makes it more likely for parents to spark conversations with these students once they see these handouts at home. Through this you've essentially created another word-of-mouth channel.
2. Harness Social Media
I'm sure you can count on one hand the number of people you know that do not have a Facebook page. If you haven't already, create a Facebook page and be sure to post regularly. It's not always important to promote your business on Facebook, but to also provide value in the form of news articles and discoveries related to the optical industry. Adding value to your followers' feeds is vital to staying relevant on social media. Social media marketing is very cost effective as well.
Bonus: For bonus points, run ad campaigns, targeting the specific audience you're hoping to reach. Run A/B tests by testing out different graphics, text and even varied audiences. We recommend starting with a budget of $25/week, and as you see ROI (return on investment) increase your budget by a few dollars each week.
3. Outreach at Events & Gatherings
Attending trade shows and buying booth space at local fairs and festivals is an easy way to maximize your business' exposure and to get the most for your money. Another effective way to increase your outreach efforts is to find your audience where they live. This could mean reaching out to local senior homes or to contact a local apartment complex and to set up a booth in the lobby for a few hours. Remember, if you are going to go down this road, you have to provide valuable information in order to be approved to appear at these types of locations. One of our clients set up shop in a 200 apartment high-rise and offered on the fly eye exams. This client generated 60+ leads and gained 20 new customers on an uneventful Sunday afternoon.
We hope these easy and cost effective marketing strategies are fruitful for your optical business. Be sure to look out for more advanced and innovative marketing tips in the coming few weeks!