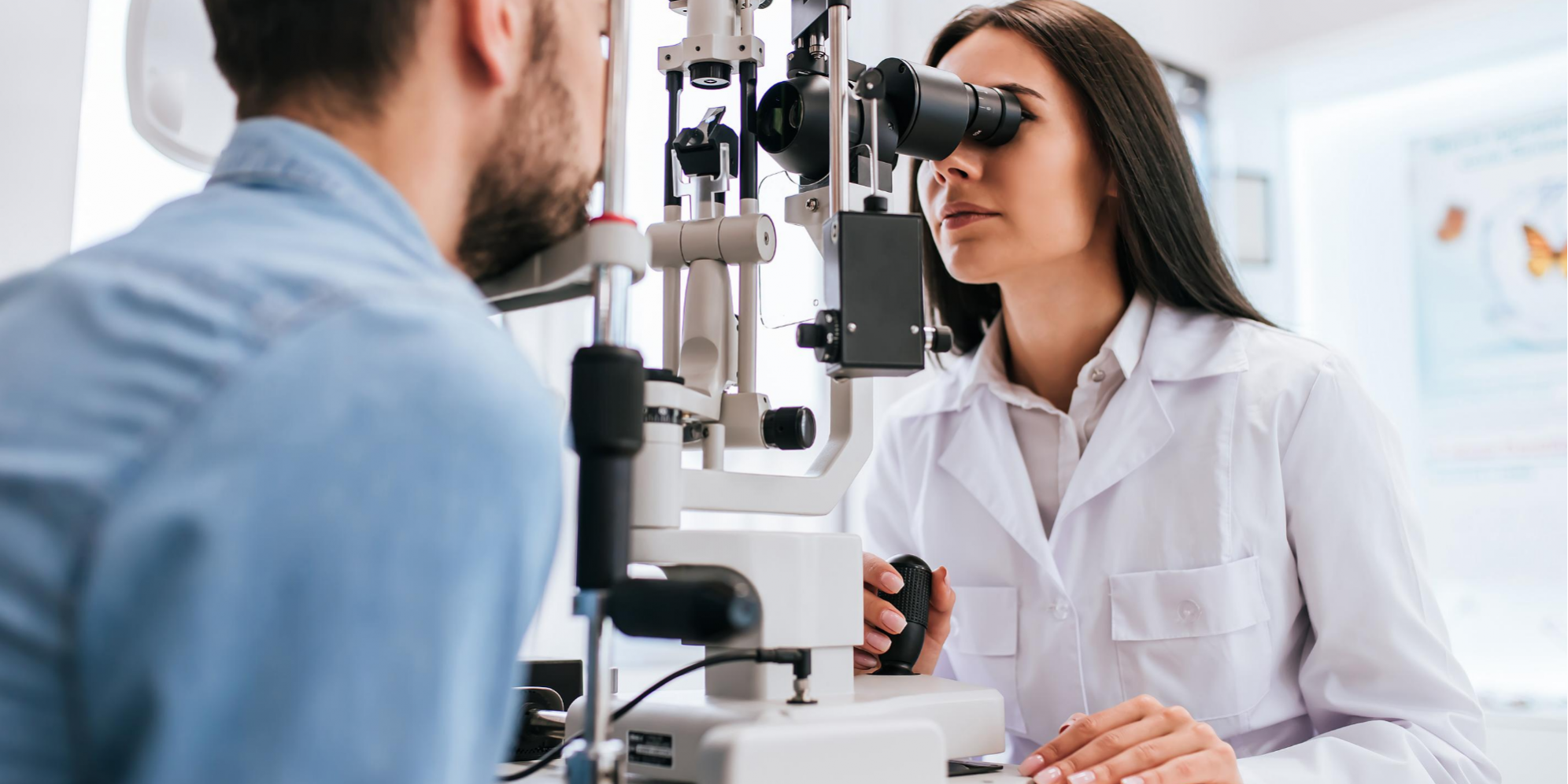 During this Pandemic it is likely that your practice is seeing less traffic than it ever has before. Times are tough for most businesses ranging from furniture shops to optical practices. Well, there's good news and bad news. The bad news is it seems that we could be stuck with COVID-19 for a while, but the good news is that there are free and powerful tools at our fingertips that will help you to continue building recognition for your business, bringing in new customers and strengthening your brand — social media!
By now, after spending weeks or months at home, we're sure you are able to recognize just how powerful social media truly is. After all, presently social media is being utilized to provide necessary infrastructure to connect hospitals, local/state/federal governments and scientists on a global scale in this battle against COVID-19.
With an online presence, you are able to stay connected with patients, but also able to create catered communications that resonate with multiple demographics and generations at once by finding the right space and messaging for Baby Boomers, Generation X and Millennials, respectively. There is immense opportunity to bring in new business, but only when executed correctly.
Engagement (likes, clicks, comments, shares, etc.) is key to spreading your messages far and wide. In fact, Facebook only pushes your message to about 5% of your followers until users engage with your posts. As users engage, Facebook incorporates more and more of your audience to spread your message to. Often, just keeping the engagement and interaction as simple as possible is key to building a network of loyal patients. Because engagement plays such a vital role in your social media, we have compiled some excellent tips for you to focus on for your business:
Add Visual Content To Your Social Media Strategy
Let's be honest, plain text is boring. After all, a picture is worth a thousand words. Using media is a great way to capture your prospects' attention. Visual content has been proven to offer longer-lasting brand recognition, which of course offers more value to your business. Engagement on visual content is about 40% higher than on plain text posts, and that should not be ignored. Now it's easier than ever to create attractive graphics that will bring in engagement thanks to the many excellent tools one can use to create these eye-catching graphics. Some of these softwares include Canva, PicMonkey and more.
Pro-Tip: If a picture is worth a thousand words, a video is worth a million words.
Use Satisfied Patient Testimonials In Your Content
Testimonials, case studies, and success stories are the easiest way to build trust and to show your audience that you provide your patients with the utmost care and satisfaction.
As business owners, you should know how powerful word-of-mouth can be. Let your patients sing your praises for you and provide digital word-of-mouth. Never feel shy to ask patients to review their experience at your practice. It could be the difference between a year of struggle or a year of immense success.
Create A Blog
Prospective patients need one thing from you — to trust that they are in capable hands when they are receiving your services. The first step to generating a relationship of trust with strangers is to have positive patient testimonials that radiate satisfaction. Your second step to successfully convincing your prospects that you are in fact the best practice to visit, is to build brand authority. The easiest way to do this is by creating a blog. Dive deep into various topics, showcasing your knowledge, while also educating your patients on topics you believe are of importance to them. Share this content on social media so your audience can see you as an industry leader with the knowledge and intelligence to provide you with the best eye care possible!
Add A Call-to-Action To Your Content
Posting compelling content is a fast way to reach a wide audience; however, we have seen far too many businesses fail to add appropriate call-to-actions (CTA) at the end of their content. Always add a CTA to ensure that the reader knows what action you are asking them to take. Many times users need some hand holding to get them to where you want them to be. CTAs can be as simple as "Learn More" or "Message Us" to "Sign Up Now" and "Call Us Today".
Building an engaging community on your social media platforms on behalf of your optical practice takes time and patience. However, if it is done correctly, it will continue to be a fruitful source of new business for years to come. Plant the seed now so you can reap the benefits in the coming months and years.