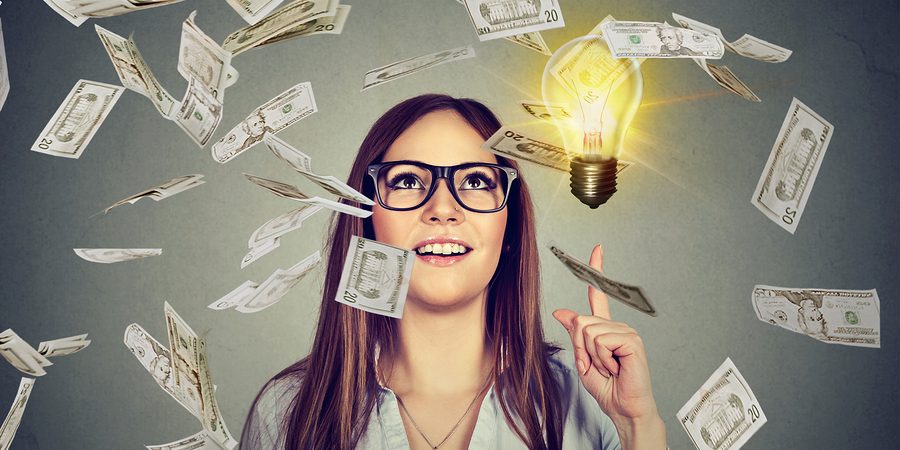 Raising the capital to open your own optical practice is likely the first major business challenge one faces when trying to start a business. In the optical industry, we are encouraged to start our own practices, but we are rarely taught what it takes to secure the money to fund our business venture. We wanted to take the opportunity to lay out the options and avenues you should consider going down before you decide to sell a kidney in the name of your optical shop.
Family & Friends First
Everyone's family is different — some families are supportive of entrepreneurship and are more than willing to chip in for their family members' futures. Others, not so much. Almost 10% of Americans provide money to friends and family every year to support them starting their own businesses. The advantage of borrowing from friends and family is that you likely won't have late fees or interest to worry about. When approaching friends and family, you should still be approaching them like you're pitching for funding from Mark Cuban himself. Create your pitch, provide them with a simple business plan and lay out details of what any investor should know about their investment.
Our Recommendation: If this is the approach you choose to take, it's vital to first determine whether the money you are receiving is a gift, loan or a donation. After this is determined, if it is a loan have a plan to pay your family back as quickly as you can. Historically, mixing money and family has led to many relationships ending — make sure you create a plan to pay them back within a reasonable amount of time and according to their terms.
Take Advantage of Programs Made for Start-Up Optical Businesses
One of the most effective ways to ensure your business will survive financially in the long run is to bite off only as much as you can chew. Find programs that provide 0% financing and reasonable payment terms. One such example is Frame Displays' 0% financing for 3 years program. Frame Displays offers all your optical furniture from dispensing tables and wall mount optical displays to point-of-sale systems and seating options as well as space planning and design services at 0% so you can get your business on its feet before making payments.
Small Business Loan
A common solution to "finding" money for your business is to take out a small business loan. There are many programs in place to make small business loans reasonable to receive, but be careful because these types of loans can either help you start a successful optical business or they can haunt you for many years to come. When applying for a small business loan, it's important to remember that the lender has to see value in providing you with a loan. First, you should thoroughly understand your financial realities and perhaps even determine what you have to offer as collateral. You should also look at your credit score and manage your expectations regarding interest rate and how much loan you may receive based on your score. Second, put together a financial portfolio and keep your business plan on hand. Projections of your cash flow once the optical business is running is advantageous, but not always necessary. Third, dress professionally — your impression on the loan officer matters. Fourth, if a loan lender rejects you, try to find out why so you can remedy the situation prior to your next loan meeting.
Our Recommendation: If you are going down this route, try to get a loan through a Small Business Association (SBA) lender. SBA backed loans typically provide lower interest rates and reasonable repayment options.
Find an Investor
Finding an investor isn't always easy. In fact, finding an investor for your optical practice is even more difficult because most investors will see your business as too small of an investment for you to even be on their radar. That said, if you're determined, search thoroughly and network well, you can find yourself an investor. Approach your investor in the same way you might approach your small business loan officer; however, cash flow/sales projections will be vital for an investor to be interested in your business. The difference between an investor and a small business loan is that you usually do not have to pay the investor back. Instead, they are often part owners of your business, which means they're also sharing your profits either indefinitely or for a certain number of years.
There are many ways to find the money to start your own optical retail shop and practice, but these are typically the most common choices. We hope this breakdown of information helps you in making your business decisions. Not keen on any of these options? Don't worry, in our next post we're diving deeper into more creative options to find money for your optical business.