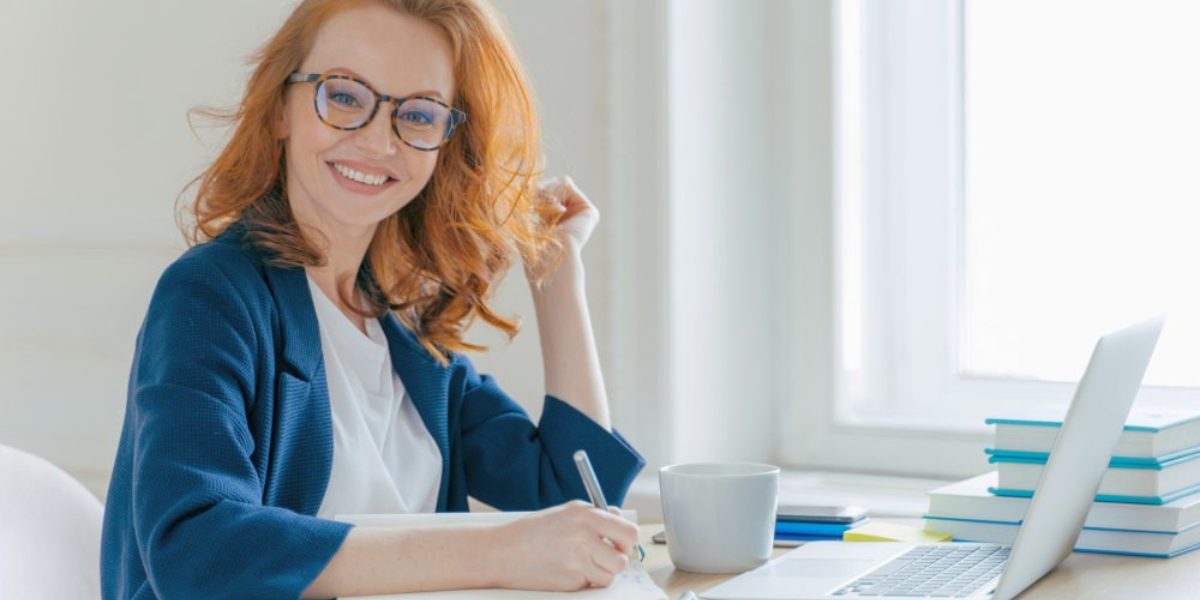 The optical industry is booming with new businesses seemingly popping up overnight. Why? Because demand is high — we all have eyes after-all. This is good news and bad news. The good is that every person in our community benefits from services that eye care professionals provide. The bad is that as these new optical practices form out of thin air, competition gets tougher and tougher. So how can your Optical business stand out from the crowd? Simple — marketing! We've said it before and we'll continue saying it: if you own an optical store, you should be thinking about how to better your marketing strategy every single day. Here are 3 of the most important pieces of marketing advice that you need to be implementing into your strategy:
1. Develop a Smart, Content-Driven Website
Your website should be intuitive and user-friendly. It doesn't have to have all the bells and whistles like embedded videos and page transitions, but it should have the following information:
A powerful Call-to-Action (CTA) on every page. Especially above-the-fold of your homepage.
Contact Information on every page. This can be your Call-to-Action or it can be in addition to your CTA.
Blog — In 2020 it's essential for you to be creating new content to add to your website on a weekly basis. Google scans websites regularly to see if new, valuable information has been added. If the answer is yes, your SEO gets a big boost. A boost in SEO means your business is crawling its way up to the #1 spot on Google searches for an optometrist/ophthalmologist in your area.
Scheduling Platform — Adopt a scheduling platform for your business. In this modern age, people prefer to schedule their appointments online when they can. The big plus for your business is that customers can book appointments even if your office is closed. It also doesn't require them to pick up the phone, which is often times inconvenient.
Bonus: Create a powerful brand narrative. Everyone loves a good story. The passion that drove you to open your own Optical practice can be that story. To learn more about how brand narratives can help your business thrive, read our post here.
Websites are important for many obvious reasons, but the not-so-obvious reason is for driving advertising traffic to a place where prospects can learn more about your optical store. Which leads us to #2…
2. Social Media Marketing
We dove into this topic in more detail here, but if you need more convincing, here it is: Nearly 3 billion people across the globe are on social media. That's almost half of the world's population. If you're not actively posting on social media, you're already losing to several optical practices in your vicinity. Social media acts as an extension of your brick-and-mortar store, builds brand awareness and allows you to reach new audiences. Posting on social media is great, but you should take your strategy to the next level by running social media ads regularly with custom-built audiences. Make sure you're A/B testing every time. If you don't know what that is, it's simple: A/B testing is running variations of ads simultaneously with one changed variable to see which ad is outperforming the other. Over time you will learn your audience's likes and dislikes, which will make your ads more effective.
3. E-mail Marketing
Keeping in touch with patients and prospects interested in your services is the easiest way to develop long-standing relationships within your community. You can share valuable educational blogposts, remind your audience to schedule appointments, inform people of promotions you're running and more! Be sure to use e-mail segmentation to keep track of users that are interested in what you're providing. This will allow you to differentiate between user interest and directly target these audiences with the content they like from your e-mails.
Note: If you haven't been collecting e-mails from the inception of your business, start immediately. Every e-mail you get holds significant value for your business further down the line.
In this modern age, digital marketing is the most cost effective, yet powerful method of bringing in new customers. These three suggestions are only the beginning. If you want your business to thrive, start with these as they are the most effective way to reach your target demographic. Once you've mastered these, slowly begin to incorporate video content, advertising in local publications, managing your online reputation, etc.