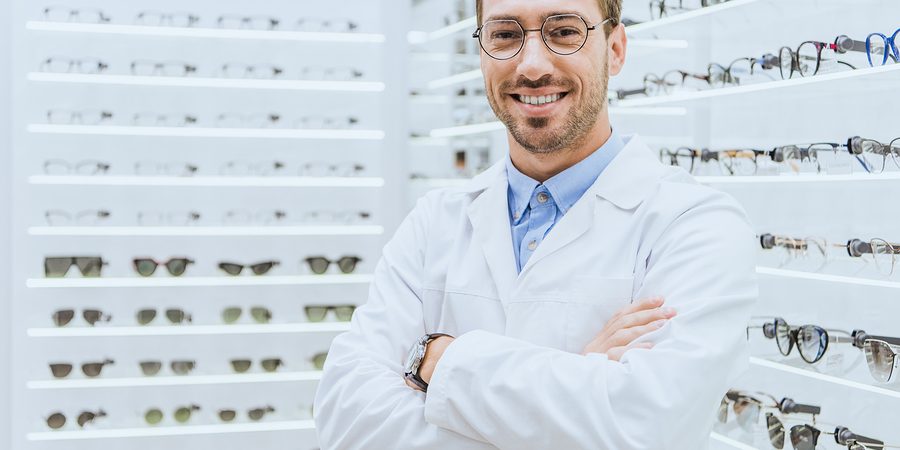 In Part 1, we dove into several smart and simple ways to make your optical business stronger. Here are 5 more ways to make your optical business run more effectively and efficiently.
6. Marketing
Many optical practices do very little marketing, instead they rely on word-of-mouth and Managed Vision Care (MVC) plans to bring in patients. The "classic" number to expend on marketing is about 3% of gross revenue. Chains spend as much as 15% of gross revenue to build patient traffic. While word-of-mouth is a great way to build a strong patient base, unless your practice is already at capacity you should also have a strategically planned marketing initiative in place to insure a consistent stream of patients.
7. Managed Vision Care Plans
Most independent eye care practices receive about 80% of their revenue from Managed Vision Care plans (MVC's). The reimbursement levels for some of these plans is very low, and in many cases is not profitable for the average practice. It is important to carefully choose which plans to join, or which plans to keep if you are already a provider. A good way to evaluate a plan is to audit ten patients from an MVC. Look at the total reimbursement your practice received from those ten patients, including exam fees, medical, dispensing, etc. Divide that total number by 10, and that is your average reimbursement per patient. Look at the hourly cost to keep your practice open, and compare that to the hourly reimbursement level you get from an individual MVC to determine if the plan you've chosen should be continued.
8. Staffing
This is the easiest place to get off track in most practices. You need to maintain a careful balance of enough staff in place to give great service, but also insure that your practice maintains efficiency. These are the days of doing more with less.
Pro-Tip: Spend on training your staff to provide excellent customer service. This goes far in terms of customer retention. Read more here: 4 Customer Retention Issues (& How to Solve Them)
9. Product Mix
Maintain an inventory that reflects your practice's positioning and demographics. If you are a "high-end" practice, then make sure you have the high-end products that your clientele will demand. You should also have at least some products in lower price points to insure that you don't lose patients that need to watch their expenses. If you have a "value" practice, display products that look great but meet your patients' desires to get a "bargain" for their money, while still carrying some higher priced products for those that may decide to spend a little more for a better product. Always carry a sufficient amount of product to meet the needs of your entire patient base, from children to senior adults if your practice sees these age ranges.
10. Pricing
Evaluate your pricing yearly. Make sure your pricing reflects your positioning, and always make sure that your pricing is at least as high as your maximum reimbursement rates from your best MVC plans. Having an area for "bargain" or discounted products is also a great idea to move older products and make room for the new products your vendors will bring in, without having to take a hit on returns, while also giving your patients an opportunity to save money.
These are relatively easy fixes that will have a large impact on your bottom line. It is easy to see that implementing these changes will significantly affect your optical business' success.
Written by Mani Vaghedi, Founder & CEO of CNS Frame Displays