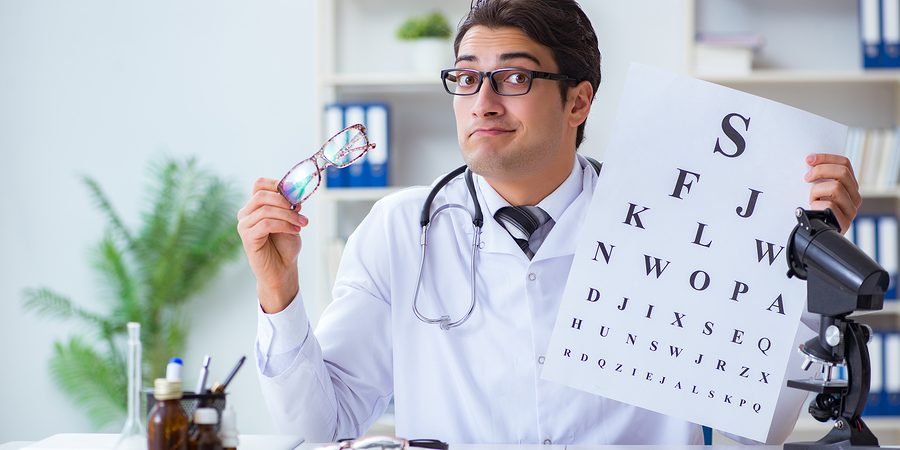 Running an optical retail store is a difficult job, we know that. Often the stress of running your own business means overlooking major errors you're making. Ideally we learn from our mistakes and correct them for the future, but sometimes it's difficult to see what we're doing wrong. Pointing out these mistakes may help you realize what you're doing wrong so you can remedy your erroneous ways. So, without further ado, Here are the 3 biggest mistakes retailers make.
1. Neglecting or Overworking Employees
We know this one is a tough pill to swallow, but if your optical retail store ceases to function effectively when just one of your employees calls out sick, it's time to hire help or at the very least train employees to pick up the slack when necessary. Be careful though, picking up an employees workload should be a team effort. If it's left to a single employee, you're probably working them too hard. In the end, you may find yourself one or several employees short due to the difficult or toxic work culture you've created.
Also, consider this: If your employees are stretched too thin, that means they are unable to dedicate the right amount of time or effort into your customers. Poor customer service is the number 1 reason for lack of customer retention. If you have a customer retention problem, we suggest you read this next: 4 Customer Retention Issues (& How to Solve Them).
If you own multiple retail locations, this one's for you: Make sure opening up new stores is scalable for you and something you can allot the time to manage. If you cannot oversee operations, hire or promote capable people that you can trust. Do not — we repeat — do not leave your employees to "figure it out" when a problem arises. This approach has disaster written all over it.
2. Lowering Prices Instead of Focusing on Value Add
There is a time and a place for reducing prices, but if you're revisiting pricing several times a year, there's a bigger issue here. Perhaps your services are lacking or maybe you're not understanding your patients needs. If Dr. Smith down the street is taking the time to walk patients out and give them a rundown of service offerings, you should be doing the same or more. Take any opportunity you can to teach your customers about eye care or the types of lenses you offer. This is value added.
Your presence extends past the patient's in-store experience. Create content that your patients are able to consume on your website or via social media to keep them in the loop about new service offerings, optical news or simply just general eye health. Learn more about the importance of social media for your optical retailer here.
Bottom line: Make your pricing worth it.
3. Getting Too Attached
If you're not open to evolving because "this is how things have anyways been done" or "this is the POS system we've always used", you're in for a rude awakening. If this sounds like you, stop everything. You need to be able to take in fresh ideas and be more open-minded. Listen to your patents and employees. Ask for feedback regularly and genuinely take it into consideration. Just because something has always been done a certain way does NOT mean it has to continue to be that way — there's always room for improvement.
It's time to really look at your business practices. Are you guilty of any of the above? The time is now to remedy this. Look out for part 2 of The Biggest Mistakes Optical Retailers Make in the coming weeks.